Everything You Need to Know About Garden Storage Containers
Time to start the year with some garden cleaning! Sometimes, no matter how hard you try, your garden shed may be bursting with garden utensils, planting gear, sprays, plastic pots or simply kids' toys or sports equipment. They all take up a lot of room. When it comes to tidying your outdoor area and securing your gear in a safe, dry place, we recommend you our wide selection of outdoor plastic storage boxes. Free up space in your garden with our lockable, weatherproof storage boxes. These are a clever and valuable depository solution to any home and can even act as a neat piece of garden furniture. The fun will only begin when you will have to decide what to put inside the storage boxes and where you will arrange them. Imagine how easy it will be to access everything when it is all organized and within hand reach.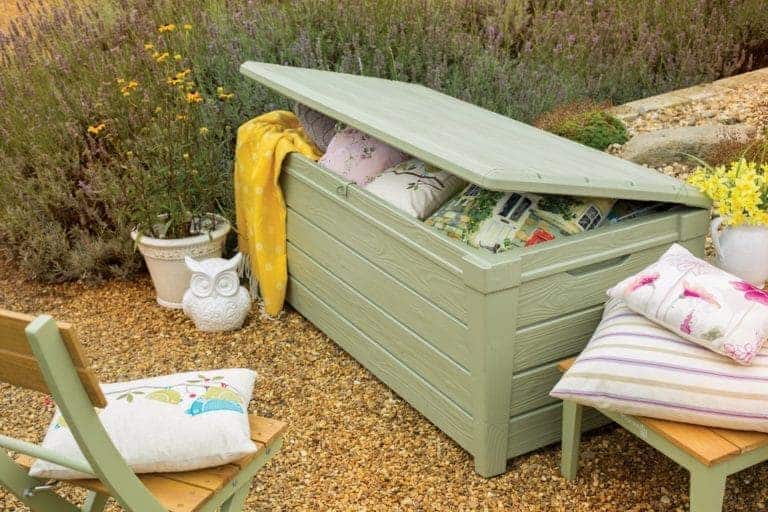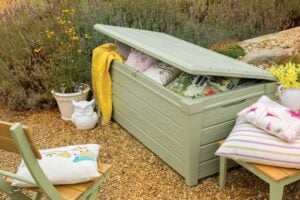 Although wooden boxes have been common indoors, have you considered a durable, wood-style compartment? The verdi storage box is a sturdy, waterproof, natural wood-style chest. Whether you'd like to place some cushions, toys, or any other garden items, they will be safely locked away in an accessible 390ltr capacity box. Its green color will blend neatly with your garden scene.
If you are looking for a larger storage solution, the hideaway storage box is the right choice. With its massive 1490 ltr capacity, it is ideal for fitting larger gear, such as wheelie bins, bikes or scooters. Just don't let your kids hide away in it!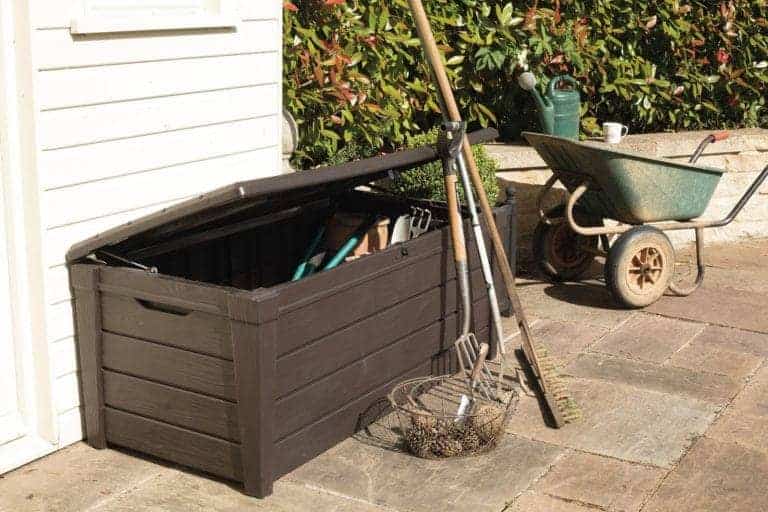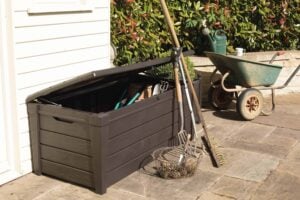 The saxon storage box is a mid-sized storage option with a self closing piston lid. Yet it is also a combination of two-in-one, as it can be used as a sitting bench.
For our full range of garden storage solutions, ideal for the rough, wet and cold weather in Ireland, check out the rest of our plastic storage solutions and options. Maximising your garden space has never been easier.
The best thing about opting for a plastic storage chests is that it is virtually maintenance-free. Simply wash it down with soapy, warm water to make it look its best. Our resin wood-like designs on the storage boxes make them appear as though made of wood, so no more hassle or worries of the storage boxes rotting or wearing away. Our storage boxes will last you a very long time and may be just what you were looking for.
Our team of friendly and experienced staff are here to help you choose the perfect storage box  and if you require further assistance, don't hesitate to contact us.