Built in BBQ's
Live the alfresco life with The Outdoor Scene
The Outdoor Scene are proud to offer a range of different built in Barbecue models for you to choose from to help build the outdoor kitchen of your dreams. Using high quality Beef Eater Barbeques direct from Australia, a Built in Barbecue is a wonderful way to cook outdoors and add value to your home. The Outdoor Scene offers a diverse range of Barbecues and options for your kitchen that you can explore.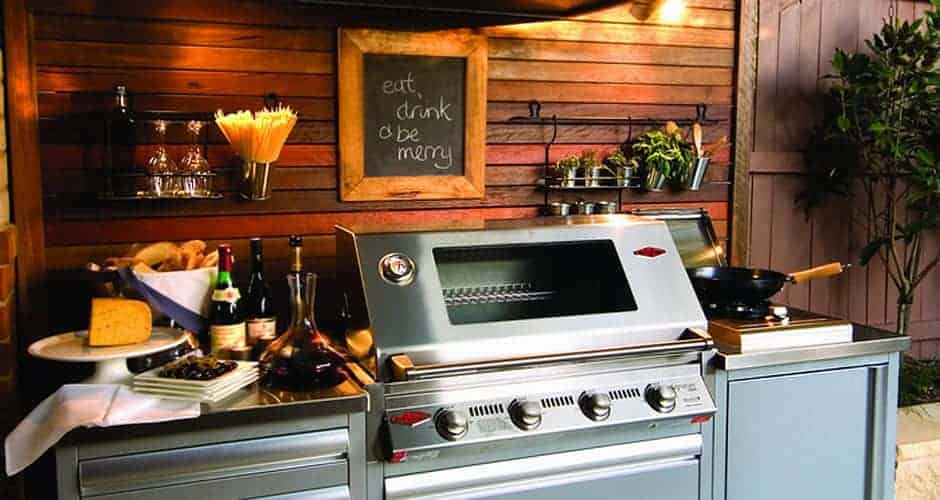 We Build Outdoor Kitchens
From concept to execution. The Outdoor Scene will assist you every step of the way including the building of your outdoor kitchen. After conducting a site survey and placing the order. Expert builders from the Outdoor scene will install your brand new Outdoor kitchen with whatever customization you desire. We are also proud to partner with exceptional garden designers like https://greenstonelandscapes.com/ who can help take your outdoor kitchen to the next level. Please call for more details
World renowned brands
When helping you build your dream outdoor kitchen, we aim to help you build the best kitchen within your scope. The Outdoor Scene is proud to stock Beefeater Proline grills. These grills are powerful without compromising on style or build quality. Perfectly designed for your outdoor kitchen. Choose from a variety of models and sizes, and we will assist you in building your outdoor kitchen around these amazing grills. The Outdoor Scene is also proud to use the ProFresco kitchen build system for some of the highest quality, polished and most durable outdoor kitchen builds in the world.

Natural Gas Compatible
Another fantastic feature is that the Beefeater BBQs we sell can be adapted for Natural gas. Saving you money and letting you get grilling at any time. If your home is powered by natural gas, this is an option well worth exploring. Inquire for more details
Outfit your outdoor kitchen with additional accessories
The outdoor scene is pleased to stock a huge range of drawers, sinks, side burners etc if you want to customise your own outdoor kitchen even further The outdoor scene is pleased to offer this range to you. You can view some samples and hope take some ideas from the pictures here. Here we have provided a guideline to our prices to help you with your decision. But as always feel free to contact us or visit our showroom in Goatstown, Co. Dublin for further information.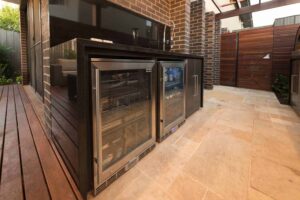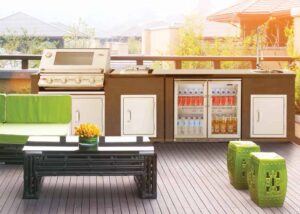 Self Build Outdoor Kitchens
The Outdoor Scene also have a range of self build outdoor kitchens for those who are more space constrained but still want to invest in an outdoor kitchen. An outdoor kitchen is not just a great idea for some serious grilling. It can add extra value to your home as well. And even with the complexities of the Irish weather. All grills are built and galvanized to be waterproof before installation.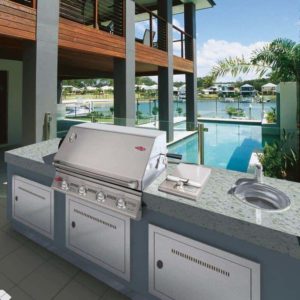 PRICING AND BUILDING INFORMATION
To order. Please contact The Outdoor Scene at 01 296 0212, send an email to sales@outdoor.ie or visit us in store so we can discuss the details of your order including what Barbecue head you wish to use. A representative The Outdoor Scene will be back in contact with you soon to discuss what form you want your outdoor kitchen to take including the building style you wish to take. Afterwards, once you place an order. A representative will be in contact to arrange a site survey and give you any additional information before arranging the building date and Barbecue assembly. The Outdoor Scene will help you each step of the way to building your dream outdoor kitchen.
Browse our Range of Build In Barbecues and Components
Interested in what Barbeques we have to offer? have a look at The Outdoor Scene's range of Beef Eater build in grills and components to start your journey
Built in BBQ Units and Components

Self Build Modular Outdoor Kitchens
Build in for Landscapers/Builders
The outdoor Scene can provide build in services for landscapers and builders as part of their projects including providing the carcass of the outdoor kitchen build. Please inquire for more details.