Add some additional privacy in your home or garden. create some shade with the brand new Ritzscreen – motorised blind. A fantastic solution to keep privacy within your home, reduce screen glare and UV rays in your home
Privacy indoors and outdoors with motorised blinds
The Ritzscreen is a perfect solution for privacy in your own home. The Ritzscreen allows light in but prying eyes through your windows out using its specialized and unique fabric and side guides to keep it taught. Meanwhile you can fully see outside from the inside of your home using the Ritz screen. For when you need privacy in your home, a zipscreen is a superb solution.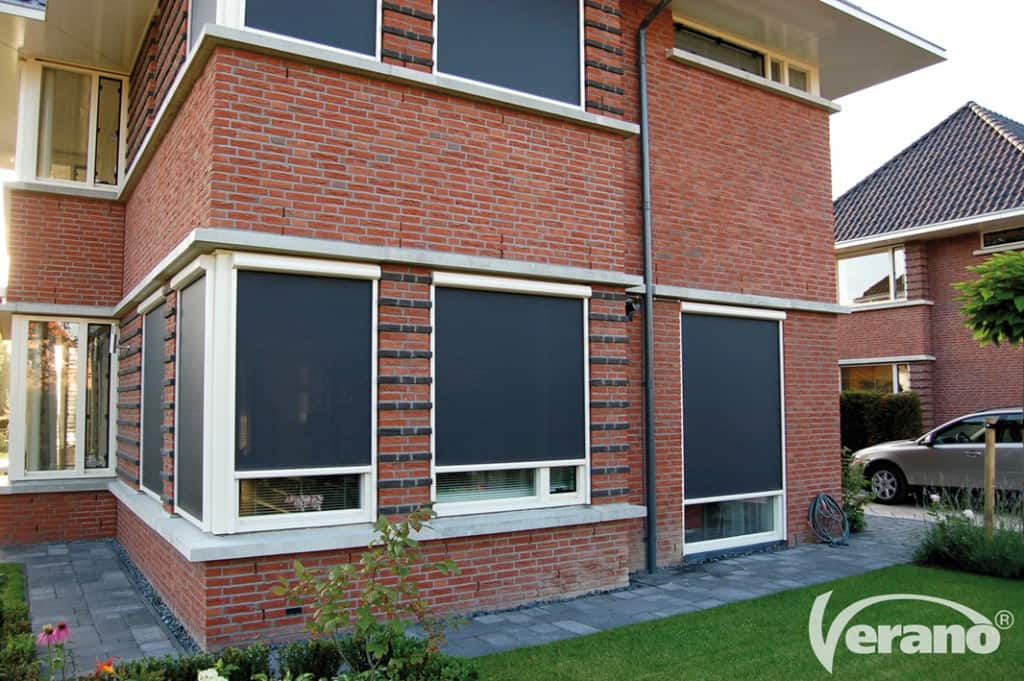 Reduce glare
The Ritzscreen is a perfect addition to your home and garden not just for privacy. But it's also an ideal way to keep sun glare out of your home and keep insects at bay.
Completely customizable
The Ritzscreen motorised blinds come in four different colours to suit your home needs and operates using an electric motor. The Rizscreen also comes in multiple window sizes that are perfect for home, office and business use. 
For more information on the Ritzscreen and how it can enhance your privacy. Please feel free to contact us.
Sample pricing on Window Screens (Motorised Blinds) –

RRP excl. VAT, [mm]
| | | | | | | | |
| --- | --- | --- | --- | --- | --- | --- | --- |
|   | 2000 | 3600 | 4000 | 4400 | 5000 | 5400 | 6000 |
| 2000 |  €               1,542   |   €               2,066   |   €               2,198   |   €               2,331   |   €               2,529   |   €               2,657   |   €               2,854   |
| 2300 |  €               1,620   |   €               2,178   |   €               2,315   |   €               2,456   |   €               2,665   |   €               2,806   |   €               3,012   |
| 2500 |  €               1,673   |   €               2,249   |   €               2,396   |   €               2,540   |   €               2,757   |   €               2,900   |   €               3,117   |
| 2800 |  €               1,752   |   €               2,362   |   €               2,514   |   €               2,665   |   €               2,894   |   €               3,047   |   €               3,273   |
Guide prices only. All motorised blinds are custom made to the customer specifications and can be made to any size within the range.

Please note that we only install motorised blinds in Dublin Area, Meath, Kildare and Wicklow. Contact us today for a no obligation quote to suit your needs. We will get back to you with the quotation within 3-5 working days. CALL NOW 01 296 0212