Are you already smelling the sizzling Weber BBQ with friends and family, yet have no idea how to light up your garden economically? Summer time is one of the times when most people cannot wait to spend more of their leisure time outdoors. Great evenings around the Barbecue, sitting comfortable around a fire pit on rattan garden furniture still requires good outdoor lights. More and more people are using solar powered lights as part of their landscaping and outdoor entertaining area design in more ways than for just decorative purposes. Solar powered lights provide outstanding illumination, are economical and energy efficient. They are a popular choice for lighting over the Christmas season too because they can be setup to provide some extra shine throughout the day as well as night during the festive period.
Add a little light to your garden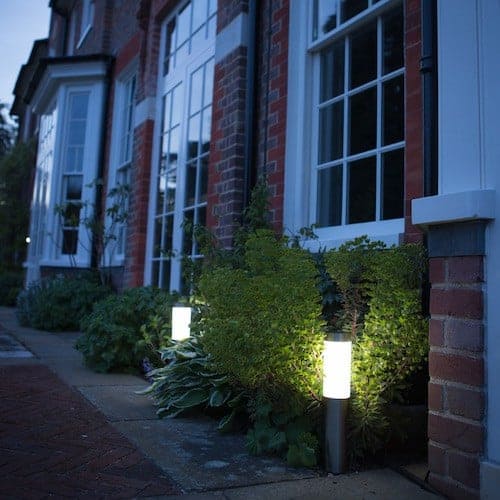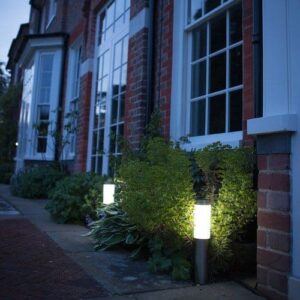 All you need is a little imagination, some innovative garden lighting tricks and using solar powered lights will have a dramatic impact on your garden. With solar garden lights you have endless opportunities as you have total freedom with no need of electrical sockets and plugs. Solar powered lights are excellent for handrails, steps and walkways. Create a highlighted walkway leading to your patio or make a focal point of your wicker garden furniture with strategic placement of lights. Solar powered lights are ideal for plant beds, garden borders and flower planter pots. These lights are suitable for use in soil, grass, gravel and are excellent for adding random color and light splashes throughout your gardens. Brighten entrances, ponds, pathways, bushes, hedges by creating an illuminated atmosphere easily with solar powered lamps.
Harness the power of Solar
Best of all solar powered lights give you the best reason to be outside, enjoying summer longer. They are the easiest and most cost effective way to add glamour and warmth to any outdoor entertaining occasion and at the same time keep your property safely lit up. Using solar lights are economical and come in a large variety of options. To maximise efficiency it is advised to place solar lights in a location open to the sun during the day. For more advice don't hesitate to contact us at Outdoor Scene, and we can guide you as to how best you can light up your outdoor entertaining area.