VERTITEX II - ENJOY THE OUTDOORS WELL PROTECTED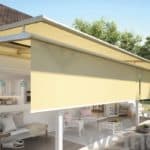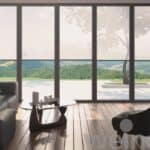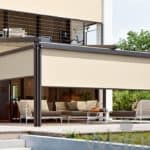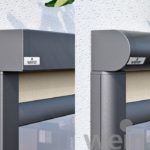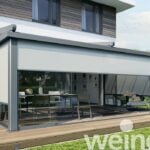 The Veritex II is a perfect Valence to help keep your privacy. With its strong fabric construction. The Veritex allows you to see out of your home but keep prying eyes. The strong and durable fabric also gives superb protection against wind and UV.
Using Weinor's exceptionally modern design. The Veritex II can be mounted on your home or balcony and adapts perfectly to the architecture.
CUSTOMIZABLE FOR YOUR HOME
Weinor screens and frames are exceptionally customisable. Please ask us in store for sample books or check Weinor's
Screen Fabrics
and
Frame Colours
sites for a full range of colours you can use to get the perfect colour match
WINDOW SCREENS RITZSCREENS
For incredible privacy, these window screens are hard to beat

Available custom fitted to your windows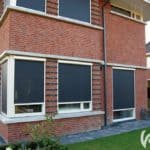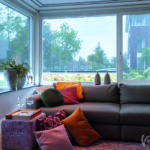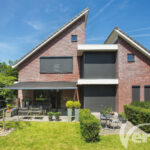 The Ritzscreen comes in four different colours to suit your home needs and operates using an electric motor. The Rizscreen also comes in multiple window sizes that are perfect for home, office and business use.
PRIVACY INDOORS AND OUTDOORS
The Ritzscreen is a perfect solution for privacy in your own home. The Ritzscreen allows light in but prying eyes through your windows out using its specialized and unique fabric and side guides to keep it taught. Meanwhile you can fully see outside from the inside of your home using the Ritz screen. For when you need privacy in your home, a Ritzscreen is a superb solution
The Ritzscreen is a perfect addition to your home and garden not just for privacy. But it's also an ideal way to keep sun glare out of your home and keep insects at bay.
Sample Pricing
V870 Ritzscreen
RRP excl.
2000
2400
2800
3600
4000
4400
5000
5400
6000
2000
€1,211
€1,315
€1,418
€1,623
€1,727
€1,831
€1,987
€2,088
€2,242
2300
€1,273
€1,383
€1,492
€1,711
€1,819
€1,930
€2,094
€2,205
€2,366
2500
€1,315
€1,428
€1,541
€1,767
€1,882
€1,996
€2,166
€2,279
€2,449
2800
€1,377
€1,496
€1,616
€1,856
€1,975
€2,094
€2,274
€2,394
€2,572
Guideline prices only. All motorised blinds are custom made to the customer specifications and can be made to any size within the range. Prices may vary due to customization.
Please note that we only install motorised blinds in Dublin Area, Meath, Kildare and Wicklow. Contact us today for a no obligation quote to suit your needs. We will get back to you with the quotation within 3-5 working days.
CALL NOW 01 296 0212
SIDE AWNING WITH SIMPLE INSTALLATION
Paravento is a stylish side awning that can be easily mounted almost everywhere.
PRIVACY PROTECTION ON YOUR PATIO & MORE
A perfect way to minimise sun exposure, stiff summer breezes while also maintaining your privacy. The Paravento horizontal awning is an ideal solution. With a low key cassette that can be attached to a wall. Just extend the cassette out using the handles provided for instant privacy. With a large, opaque fabric cover. You can easily provide cooling shade in just seconds. This blind can also be used in conjunction with other blinds to create the perfect cover making the Paravento Horizontal an ideal solution for your garden.
You can choose from 155 fabric patterns and 56 frame colours. 
REVIEWS FROM OUR CUSTOMERS
Sebastian Grisales
2022-12-07
Muchas cosas navideñas, me encanto.
The best of the best but only for those with deep pockets. A fantastic store offering high end garden furniture and barbecues but be sure to bring your wallet, this is not for those looking for something cheap and cheerful. The staff are incredibly helpful and knowledgable and I love visiting, sadly usually only for some Weber BBQ accessories. When (yes when) I won the lotto I'll be back to fully kit out my outdoor garden kitchen!
Shirley Mccloskey
2022-12-03
This is an all round seasonal shop in goatstown,just down from the goat pub,clearly christmas so packed to the roof with seasonal decorations,trees,lights,everything you could want and more,I strolled around while everyone did there thing,beautiful stuff to be honest,from old style hanging decorations to modern day,every size of tree you could wish for,who knew so many lights in all sizes and shapes,great wee spot if in need pop in have a look.
Great friendly service, called by phone and they put away a item for me to collect. Really nice garden furniture and firepits. Definitely worth a return for a proper look.
Staff were friendly and we bought an heater here which was a great price
colette cunningham
2022-06-10
I recently purchased a Kamado Joe Bbq from Outdoor Scene. Wonderful people to deal with, they went out of their way to deliver in time for a birthday celebration. The delivery guys were extremely helpful. I would definitely recommend this store.

Dublin Area, Meath, Kildare & Wicklow Installation

Get Your Quotation In 3-5 Days

No Obligation Quote
RECEIVE OUR PROMOTIONS & MORE!
Sign up to our newsletter to receive our best promotions first, get inspired to create your dreamy outdoor space & discover the latest trends.