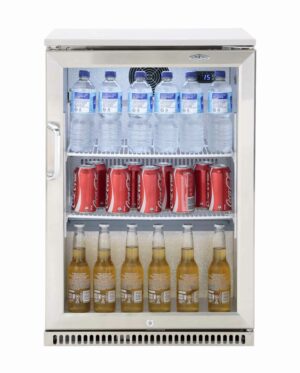 €

1,149.00
Beefeater Outdoor Fridge Single Door
Boys Boys Boys - you are sure to impress with Beefeater's new range of Outdoor Fridges. Both Single and Double door options and the highest specification on the market this is a must have...Beefeater's range of tropicalised outdoor refrigerators. designed for the great outdoors by people who know what it means to create durable quality products to perform.KEY FEATURES:Unit dimensions (H / W / D) mm 840/555/495
Beefeater Outdoor Fridges
Add to cart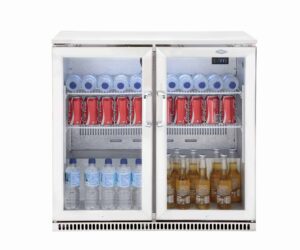 €

1,595.00
28200 Beefeater Outdoor Fridge Double Door
Boys Boys Boys - you are sure to impress with Beefeater's new range of Outdoor Fridges. Both Single and Double door options and the highest specification on the market this is a must have...Beefeater's range of tropicalised outdoor refrigerators. designed for the great outdoors by people who know what it means to create durable quality products to perform.KEY FEATURES:Unit dimensions (H / W / D) mm 840/555/495
Beefeater Outdoor Fridges
Add to cart
Designed for the great outdoors by people who know what it means to create durable quality products to perform, this single fridge is front vented so ideal for placement in outdoor kitchens.
The fridge is Ipx4 rated meaning it is suitable outdoor installation and features stainless steel cabinetry - just what you'd expect from BeefEater!
With auto closing, lockable doors and digital thermostat, you can be assured of using your fridge in the way that suits you best.
Insulated double glazed heated glass doors are designed to eliminate condensation and the fan assisted frost free system delivers a consistent temperature range throughout the fridge cavity between 0 - 10