Enjoy the outdoors well protected
The VertiTex II vertical awning offers protection from sun and privacy. It also protects your carpets/flooring, curtains and furniture. Adapts to any building facade.
A superb privacy option
The Veritex II is a perfect Valence to help keep your privacy. With its strong fabric construction. The Veritex allows you to see out of your home but keep prying eyes. The strong and durable fabric also gives superb protection against wind and UV.
Easily mounted
Using Weinor's exceptionally modern design. The Veritex II can be mounted on your home or balcony and adapts perfectly to the architecture.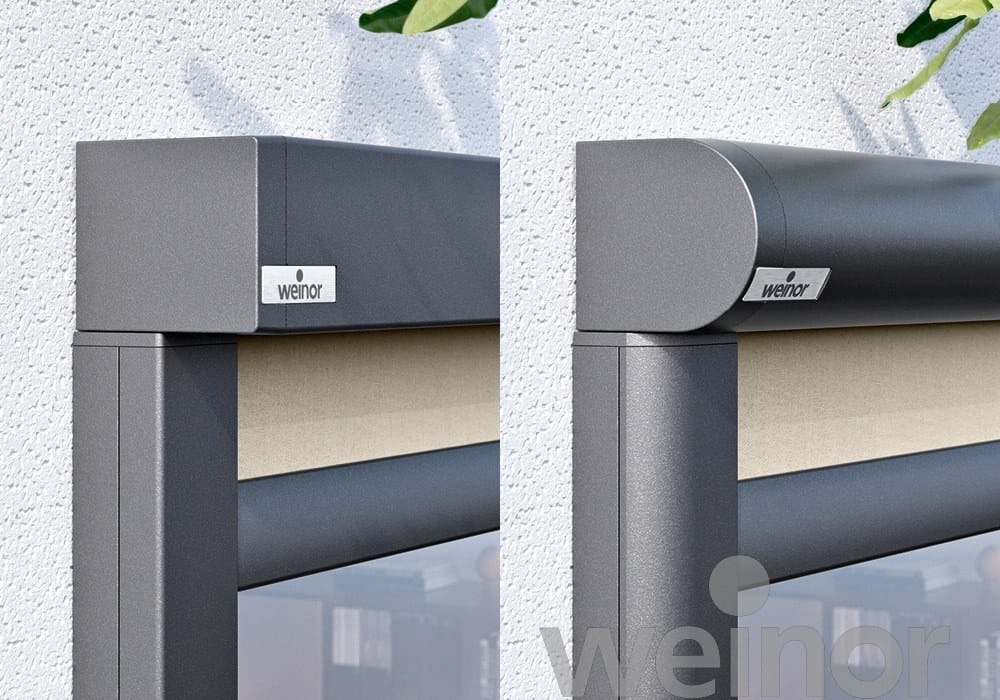 Customizable for your home
Weinor screens and frames are exceptionally customisable. Please ask us in store for sample books or check Weinor's Screen Fabrics and Frame Colours sites for a full range of colours you can use to get the perfect colour match
At a glance
The smallest cassette with widths up to 6 metres
Width x height of system (max.): 6 x 4 m
Reliable sun, wind and privacy protection
A gem available in round or square design
Choice of three fabric sideways
Attractive fabric patterns and more than 200 frame colours
See the Veritex II in action
Please note that we only cover Dublin Area, Meath, Kildare and Wicklow.