The sun has come out to play this summer and given us quite a few days with superb, unbroken sunshine. While Irish Examiner reckons that the summer may last longer than we had predicted, what better way to enjoy it than buying your own sun lounger to soak in the sun and relax all afternoon! Over the past few years, we have seen a surge of interest from customers looking to create their own sunshine paradise in their back garden with our superb sun loungers. The Outdoor Scene offers many different types of sun loungers for sale, ranging from modern-style aluminum sun loungers to portable deckchairs. You can bring it with you while camping or going to the beach. Or perhaps, even rattan finish sun loungers! There are a wide variety of sun loungers and deck chairs on offer at The Outdoor Scene that look fabulous and wouldn't be out of place at the side of a European pool.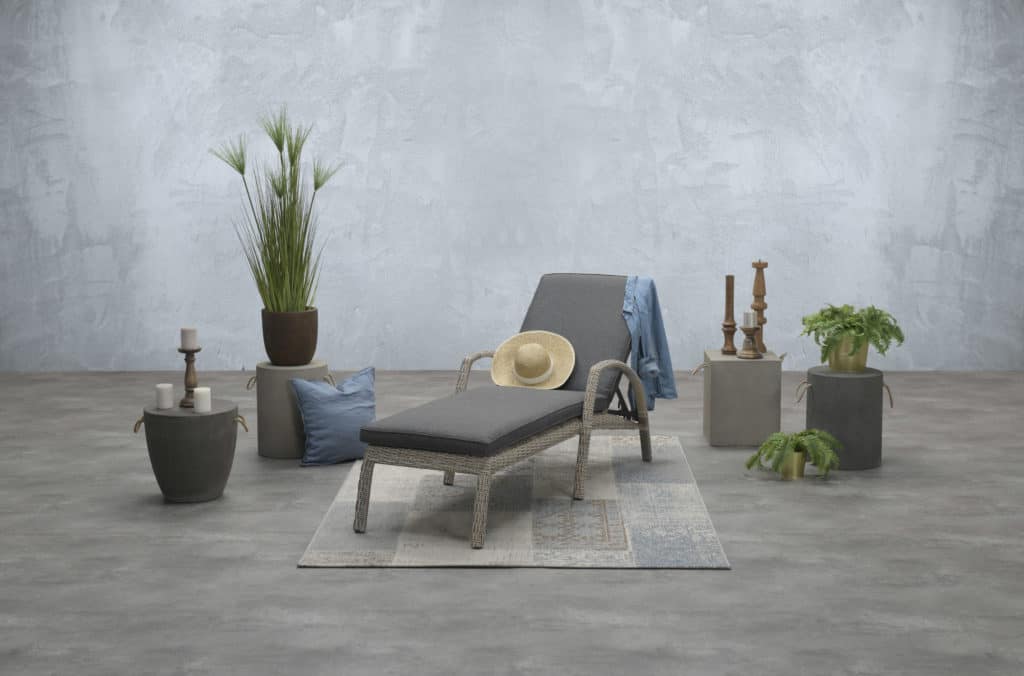 Why Should You Buy A Sun Lounger?
This may seem obvious, you want to buy a sun lounger to enjoy the sun after all! But they are a fantastic addition to your garden patio in many different ways. For one, sun loungers make a very comfortable and relaxing alternative for seating in your back garden. If you are space conscious or don't have a lot of space in your back garden, sun loungers are a fantastic addition to your back garden. Sun loungers are also easy to store away compared to other garden furniture and easy to store over the winter time when you aren't using them.
Deckchairs in particular are also superb choices for balconies and terraces with the ability to fold up for easy storage, making them incredibly versatile pieces of garden furniture. On top of that, compared to other garden furniture, sun loungers support your whole body, which takes the weight off and makes them an absolute pleasure to relax in.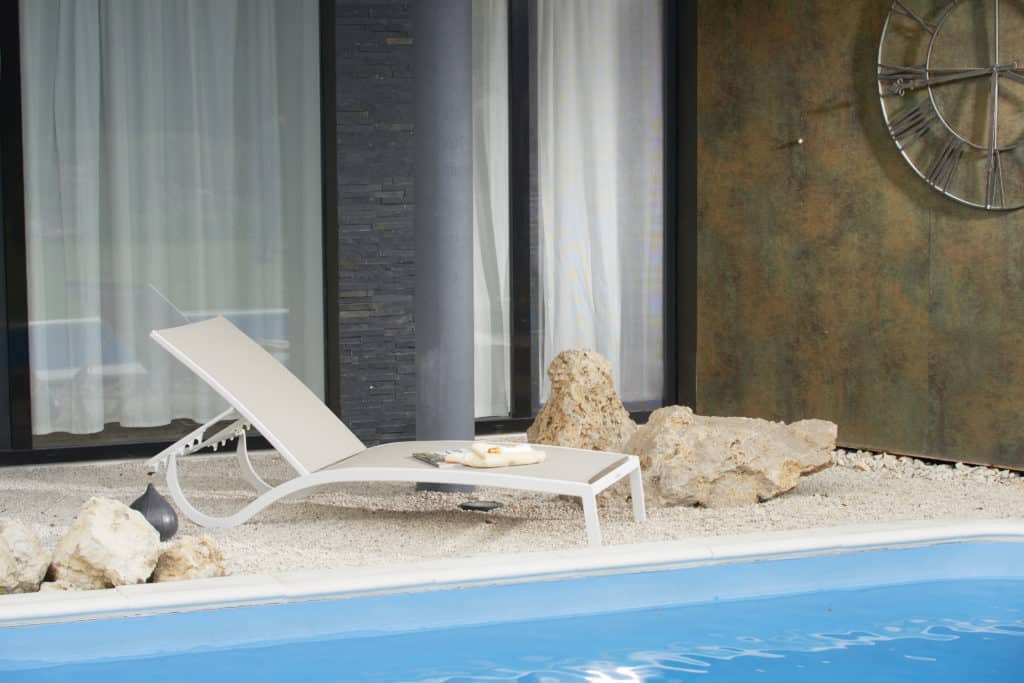 Can Sun Loungers Withstand the Irish Weather?
This is one thing customers want to know in particular as the Irish weather can go from the sun splitting the stones to wet and windy in just hours. The sun loungers for sale at the outdoor scene are built to last. They are made with highly durable aluminum frames. We recommend storing them away when the weather takes a turn for long periods. But if you are caught out by a 15-minute heavy rain shower. You will be fine as the material on the sun loungers is quick to dry. You don't have to worry about the fabric materials losing their colour either as the materials are designed to withstand UV fade. These sun loungers are good looking but also built to withstand the many turns of the Irish weather so you won't get caught out by a sharp rain shower. With the superb durability of our sun loungers. Handling the Irish weather and all it can throw at you is easy, so you can focus on relaxing and unwinding on your sun lounger.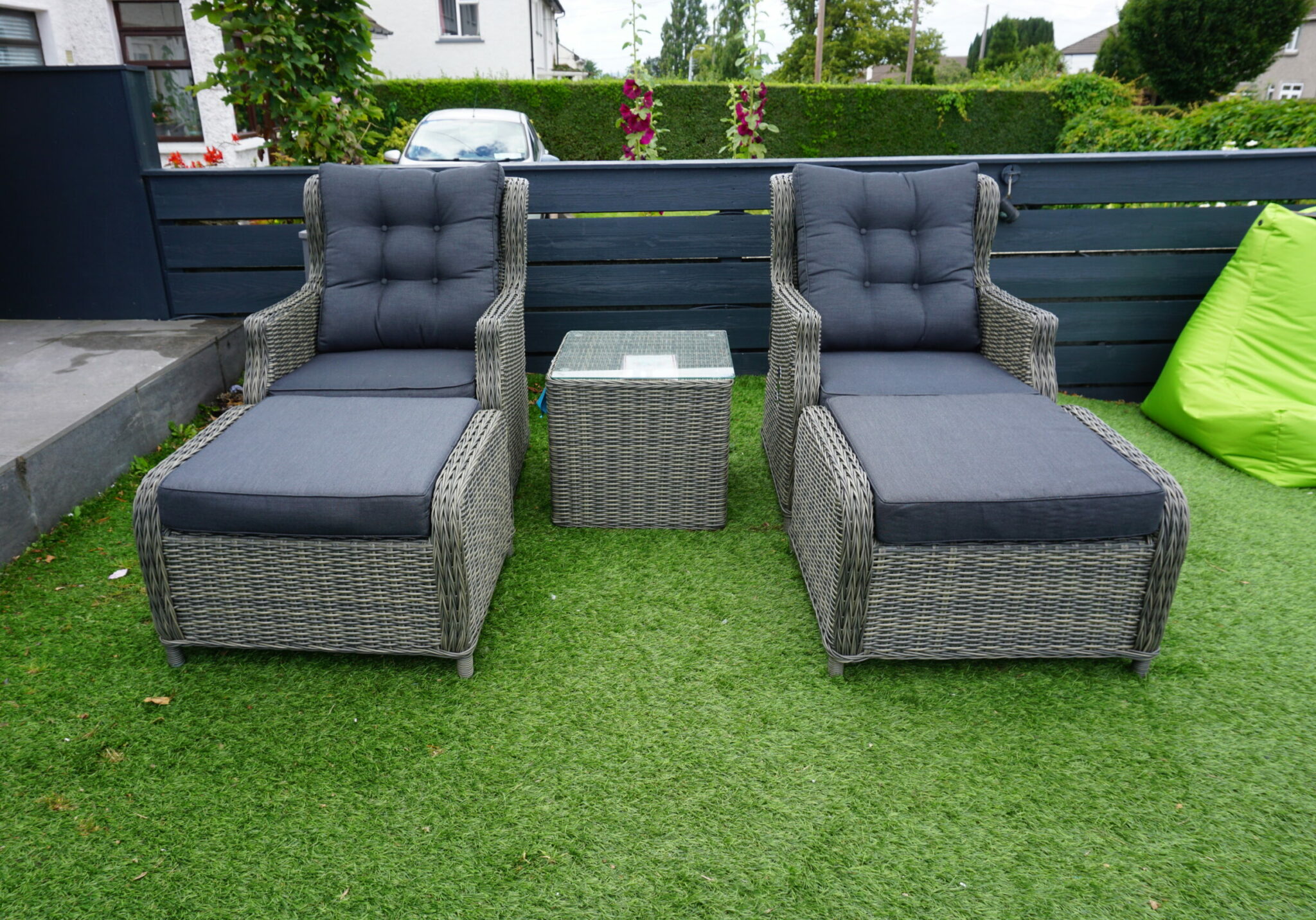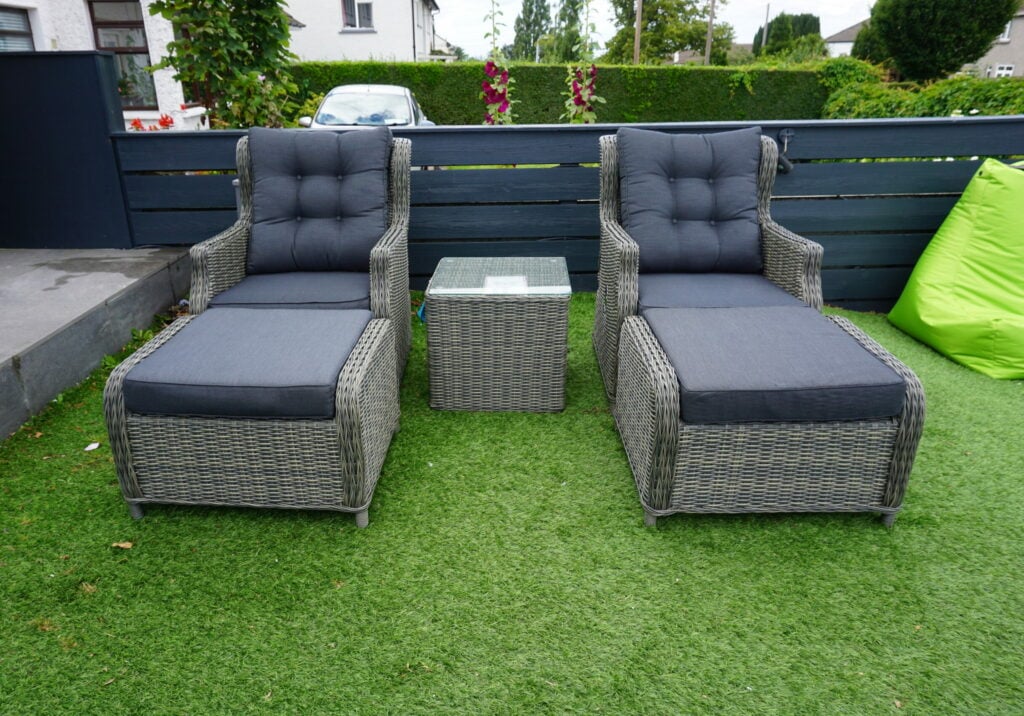 What Makes The Perfect Sun Lounger?
What makes the perfect sun lounger is up to you. Though we offer many options to our customers, but if you are looking to primarily enjoy the sun in your back garden. We certainly recommend the Derby Aluminum Sling Sun Lounger – Charcoal and Derby Aluminum Sling Sun Lounger – White. With its sturdy aluminum construction and texiline sling fabric. It combines comfort, durability, and style into one superb sun lounger. If you regularly take trips out camping or make your way to the beach in sunny weather. We have options for you as well.
The Venetto Sun Lounger Blue is a superb deck chair that is bursting with Italian style along with amazing longevity. This sun lounger is lightweight, portable and easy to transport around. Making it a must-have for your trips outside in the summer.
If you are looking for a sun lounger with an additional level of comfort, the Porto Sun Lounger is a superb choice as it has deep, luxurious cushions and a superb rattan wicker finish making for a striking and deeply relaxing sun lounger.
Finally, for the ultimate in comfort, we have the Toscanne Reclining Chairs and Table Set. With these incredibly comfortable chairs, you can relax and unwind at your own pace, Featuring a reclining seat that you can adjust to find the perfect angle. You can also use the included footstools to make up a full sun lounger with comfortable cushions that are designed to provide relaxation when you use them.  This set of chairs and a table is a phenomenal addition to your back garden. These examples are just a sample of our sun lounger range and you are sure to find your new favorite sun lounger within our range.
With our wide range of sun loungers for sale, you can be sure to find a sun lounger that suits you at The Outdoor Scene. Browse our full range of sun loungers for sale online. If you have any questions, contact our expert sales team who can help you find the sun lounger of your dreams.