At The Outdoor Scene, we believe that outdoor furniture should be more than just functional. It should be an extension of your home and style. That's why we pride ourselves on offering high-quality, durable outdoor furniture that is built to last. Our furniture is made from weather-resistant materials, so you can enjoy it year after year without worrying about damage from the elements.
Our furniture is designed to be both comfortable and stylish, allowing you to relax in style and make the most of your outdoor space. Our garden furniture is perfect for soaking up the sun in style, while our outdoor dining sets are ideal for hosting backyard barbecues and dinner parties. We also offer a wide range of outdoor accessories, from cushions and throws to outdoor rugs and lighting, to help you create the perfect outdoor oasis.
What sets The Outdoor Scene apart from other outdoor furniture retailers is our unmatched range of products. Whether you're looking for a cozy bistro set for your balcony or a full dining set for your patio, we have everything you need to create the perfect outdoor space. And with our Summer Sale, you can get all the furniture you need at an unbeatable price.
Our Summer Sale includes discounts on all of our garden and outdoor furniture, with savings of up to 50% on selected items. From outdoor dining sets and garden benches to loungers and sunbeds, there's something for everyone in our sale. And with free delivery on orders over €75 and a 14-day return policy, shopping with The Outdoor Scene is stress-free and easy.
But don't just take our word for it – our customers rave about the quality and selection of our furniture. "I purchased a garden sofa set from The Outdoor Scene, and I couldn't be happier with my purchase," says one satisfied customer. "The furniture is comfortable, stylish, and has held up great even after several seasons of use. Plus, the customer service was top-notch."
At The Outdoor Scene, we're committed to providing our customers with the best possible shopping experience. Our website is easy to navigate, and our customer service team is always available to answer any questions you may have. We also offer a range of payment options, including PayPal and credit card, to make shopping with us as easy as possible.
So why wait? Visit our website at outdoor.ie to take advantage of our Summer Sale and transform your outdoor space into a relaxing oasis. With our high-quality, durable furniture and unbeatable prices, you're sure to find everything you need to enjoy your summer to the fullest.
Browse Our Most Popular Summer 2023 Garden Funiture Range
Sticks And More Outdoor Furniture Collection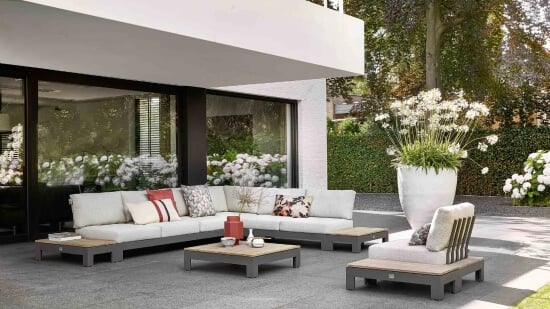 A truly unique outdoor furniture collection. The Sticks and More outdoor collection is designed with a unique fusion of Japanese and Scandinavian design sensibility.
Delgado Outdoor Furniture Collection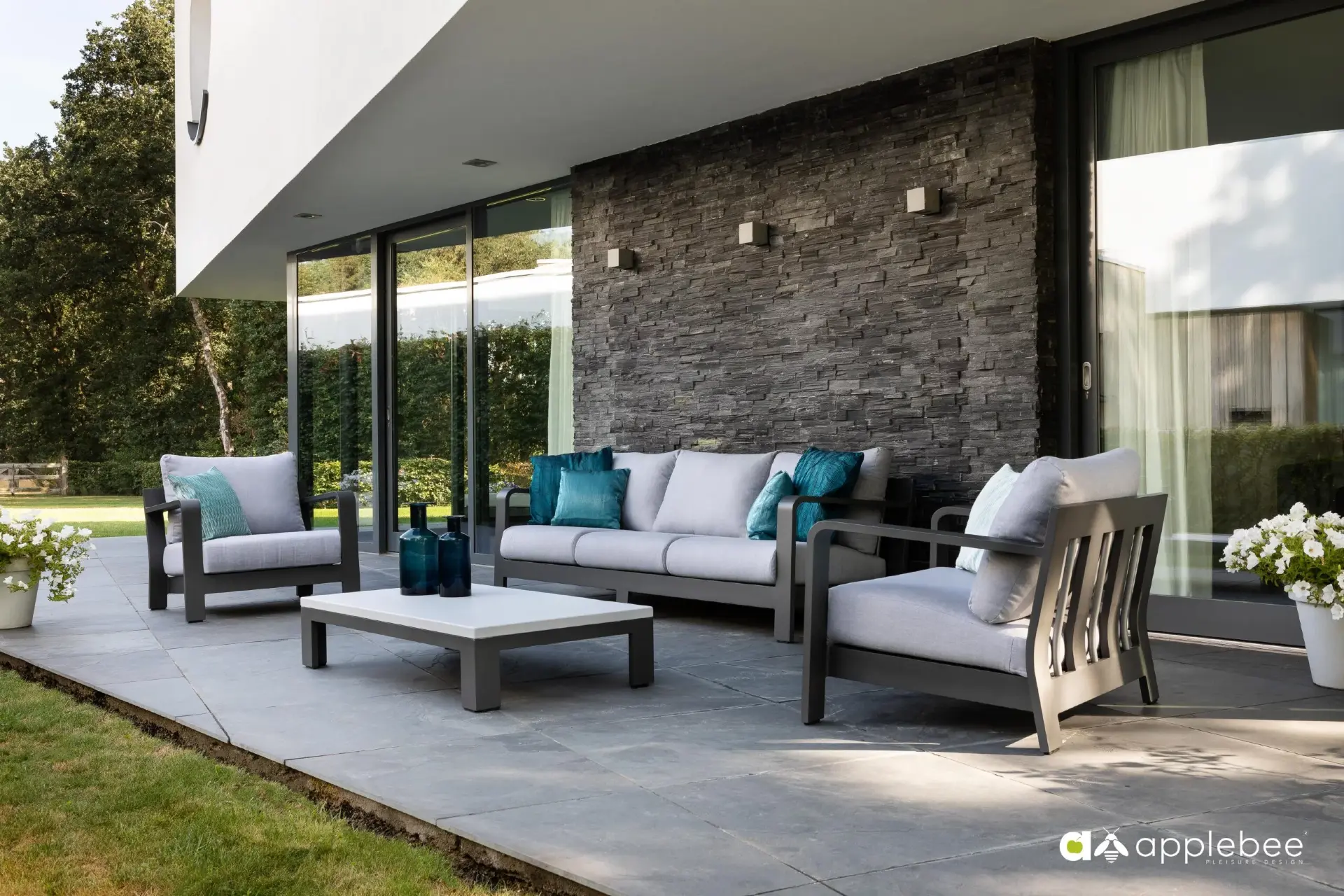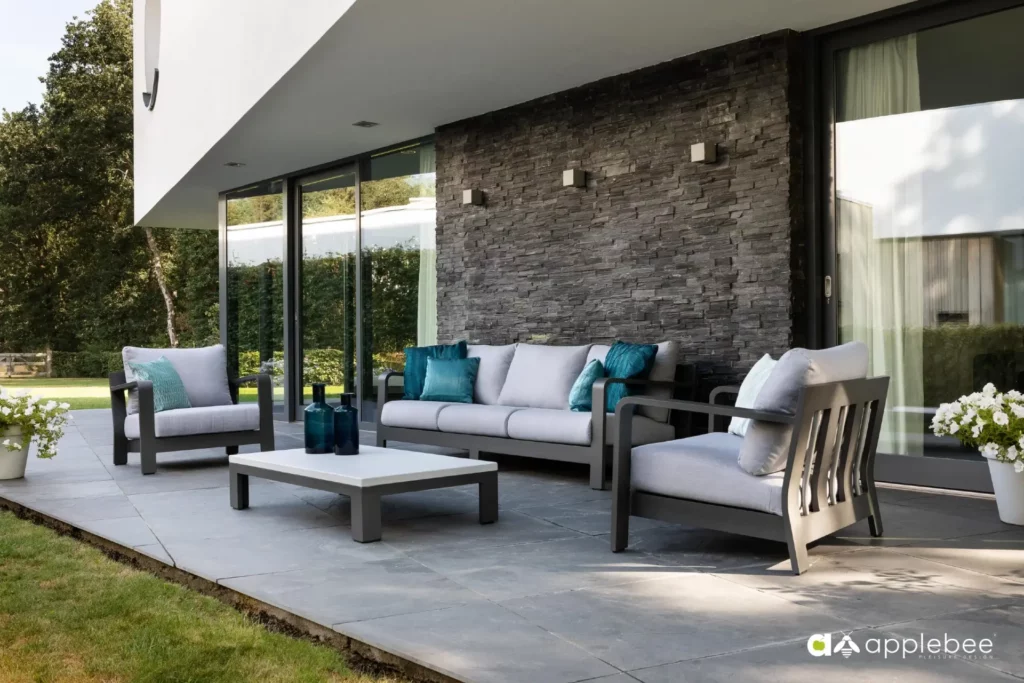 A striking rounded design, coupled with the durability required to withstand the Irish weather. The Delgado outdoor furniture collection makes an immediate impression on your patio.
Lanta Outdoor Furniture Set With 3-Seater Sofa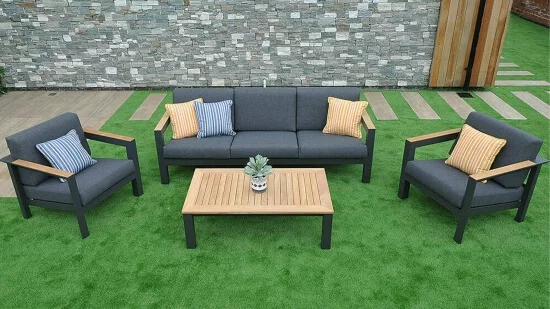 A modern and stylish outdoor sofa set. The Lanta Outdoor Furniture set makes a fantastic addition to gardens and patios.
Timber Mini Outdoor Corner Sofa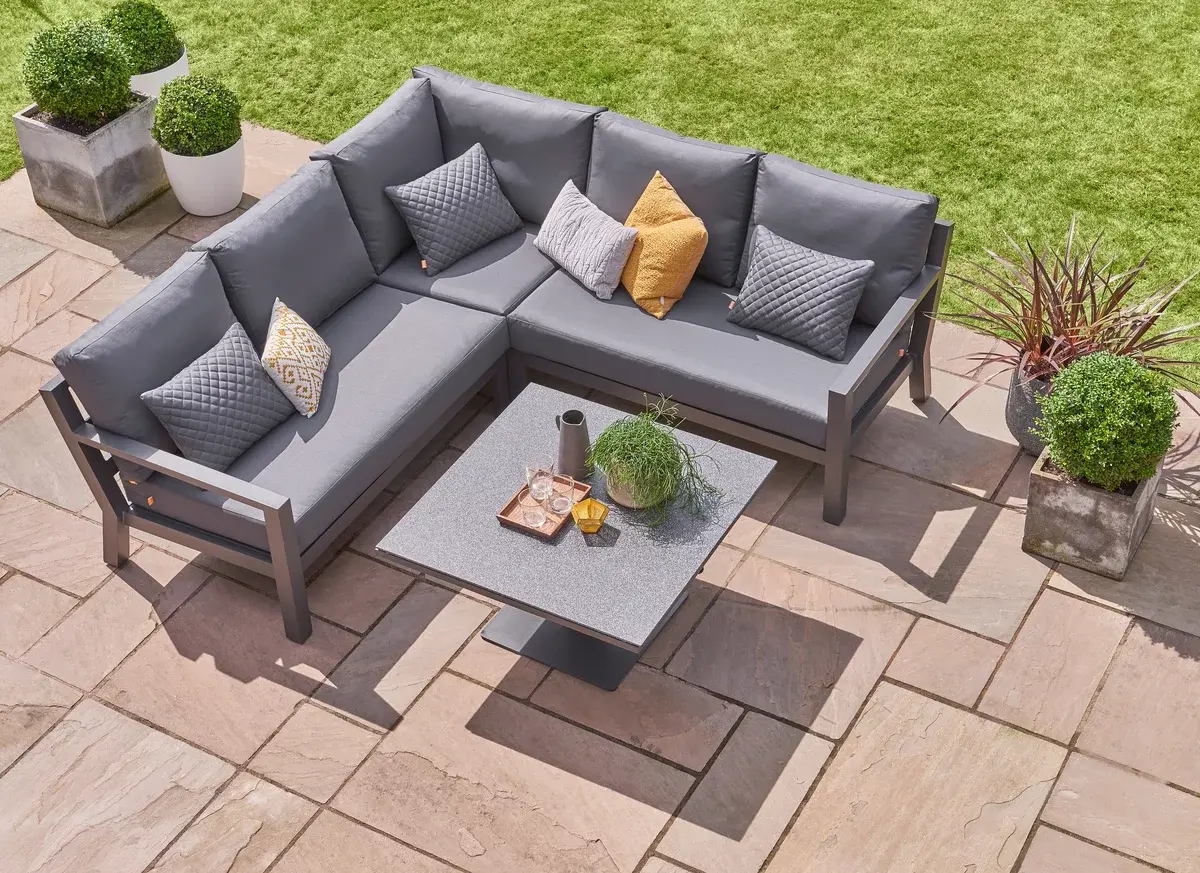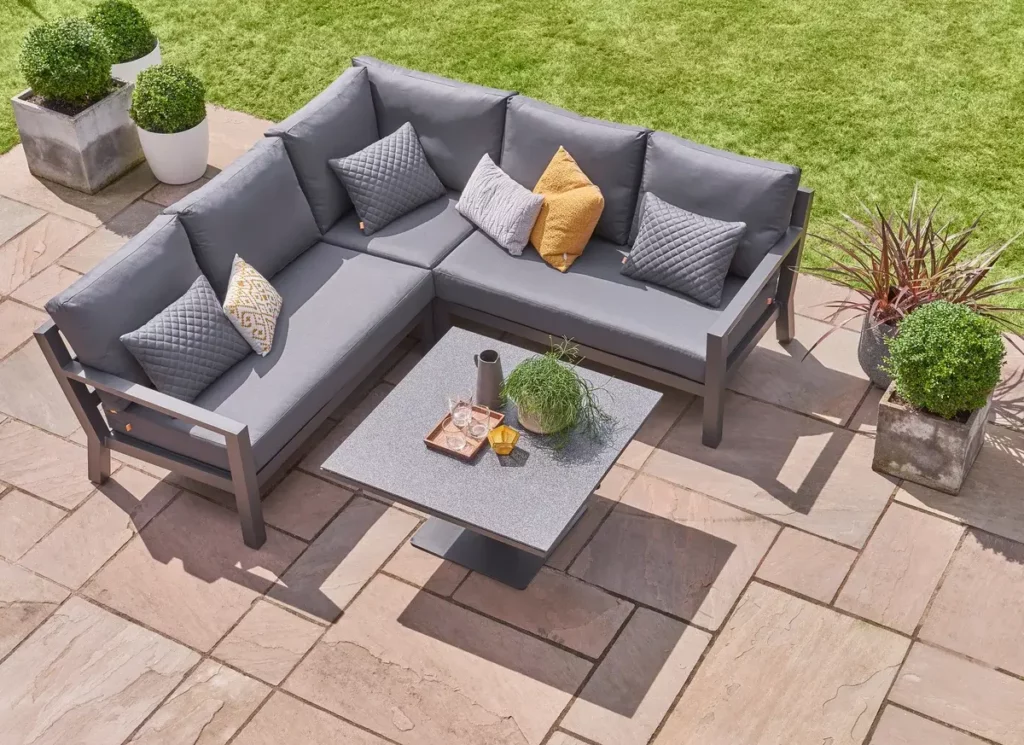 Enjoy your garden to the fullest with this delightful mini-corner. Designed for the space conscious.
Puccini Outdoor Furniture Set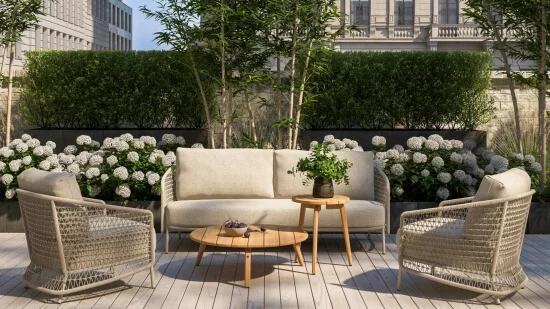 A bold and eye-catching outdoor furniture collection for your garden or patio. The Puccini garden sofa set immediately grabs your attention with its unique braided rope weave and rounded frame.
Zamora Outdoor Rattan Corner Sofa Set