Enjoy the outdoors, regardless of the weather!
With the Plaza Viva textile pergola awning, you can now use your patio in almost any weather conditions. It adapts to any house facade with its modern, slimline design.
Ready for all conditions
The Plaza Viva is ready for all weather. With strong, UV, Wind and Rain resistant Fabric. The Plaza Viva is made from sturdy materials. Use the optional telescopic post to easily drain pooled rainwater from the top with ease.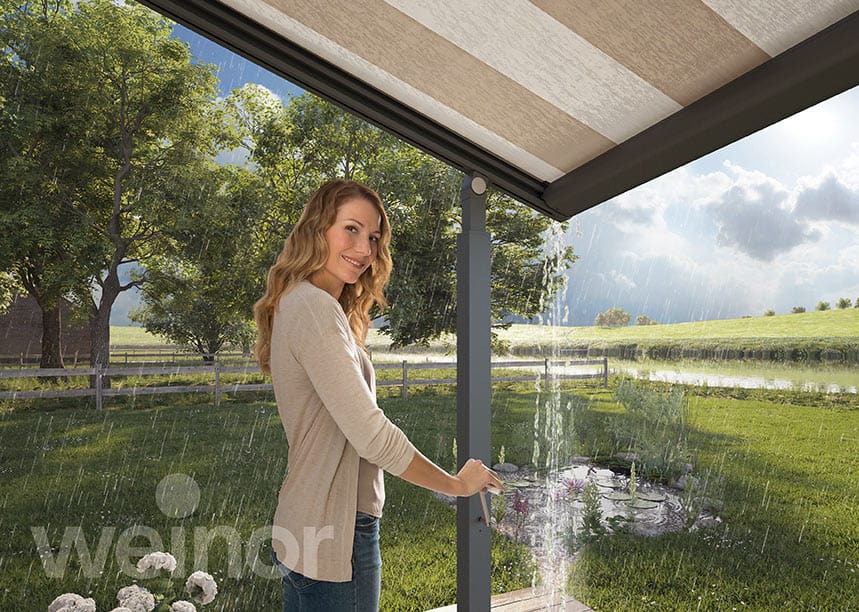 Customize your awning
With Weinor's Immense range of patterns and frame colours. You can customize your
Patterns and Frame Colours are available to browse in these links or call into our store to view our sample books.
At a glance
Width x projection (max.): 6 m x 5 m
Extremely stable even in windy weather
Clever rain protection
Sun shading
Exclusive fabric protection
More than 150 fabric patterns and 200 frame colours
Optional telescopic post
Integrated LED lighting and Valance Plus possibl
Please note that we only cover Dublin Area, Meath, Kildare and Wicklow.