Modern and Chic Garden Furniture
If you are looking for some new garden furniture. But with an Avant-Gardé design philosophy. Look no further than Vondom garden furniture. Based out of Valencia, Spain. Vondom have a unique design philosophy of "creating dialogue between the environment and form" that is reflected in their incredibly unique range of outdoor furniture.
Vondom searches the world for artists and architects with unique design philosophies. Then they hire them to create fashionable, yet extremely durable garden furniture that is both modern in design and modern in function. Want a sun lounger with a built in surround sound system controlled by your phone? Vondom can offer you that with a stylish and modern twist. Vondom also prides itself on researching, creating sustainable materials without compromising comfort or quality, so you can be assured that what you are purchasing now will be helping the future.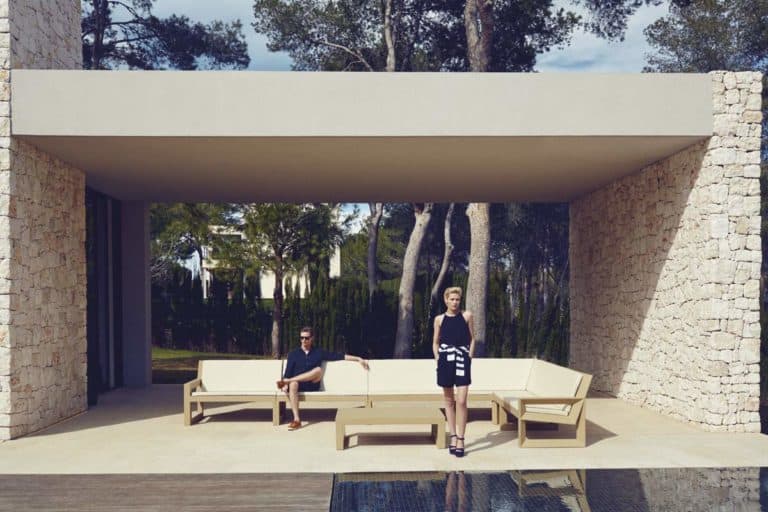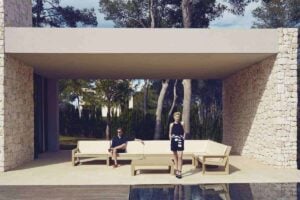 Vondom is also globally known for its design and its works can be seen in many countries across the globe and has been featured in many hotels and businesses. So you can be assured that the furniture you choose will be right for you and create a unique, fashionable atmosphere for any time of year
Modular Bars
Are you looking for a sleek and elegant solution for your bar or club. Vondom's Fiesta series brings a touch of modernity into your club. Constructed of polyethylene resin by rotational moulding. The Fiesta is a bar with a difference. Coming in many different configurations that fit together, you can place it where you see fit, be it in the middle of the floor or on the back of the room. The Fiesta's modular configuration allows you to build as big a bar as you like to serve your customers needs. Pair it with some LED lighting and bar stools from other Vondom ranges and you can create a truly special atmosphere.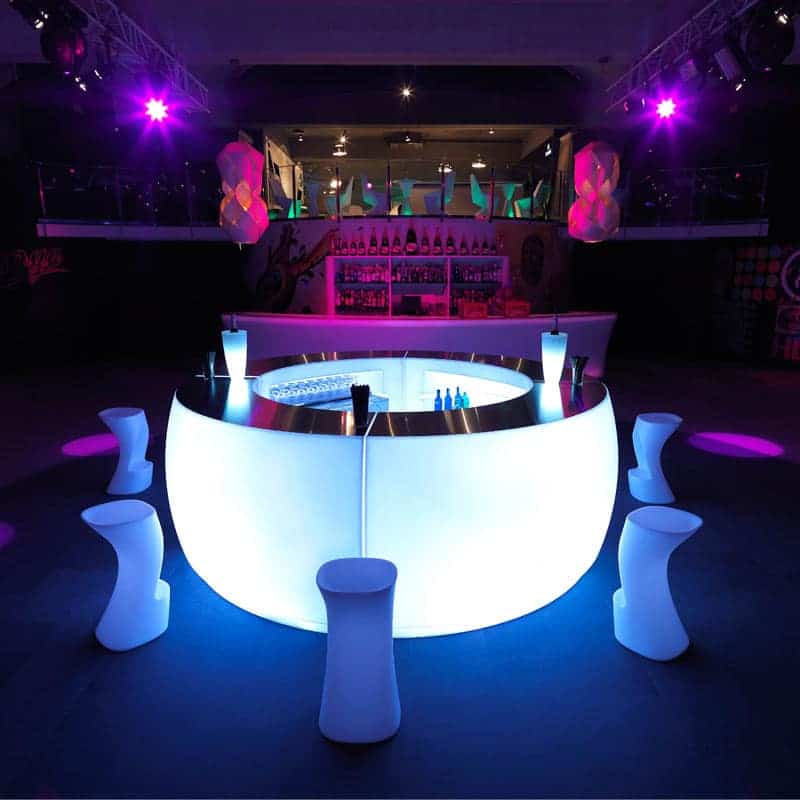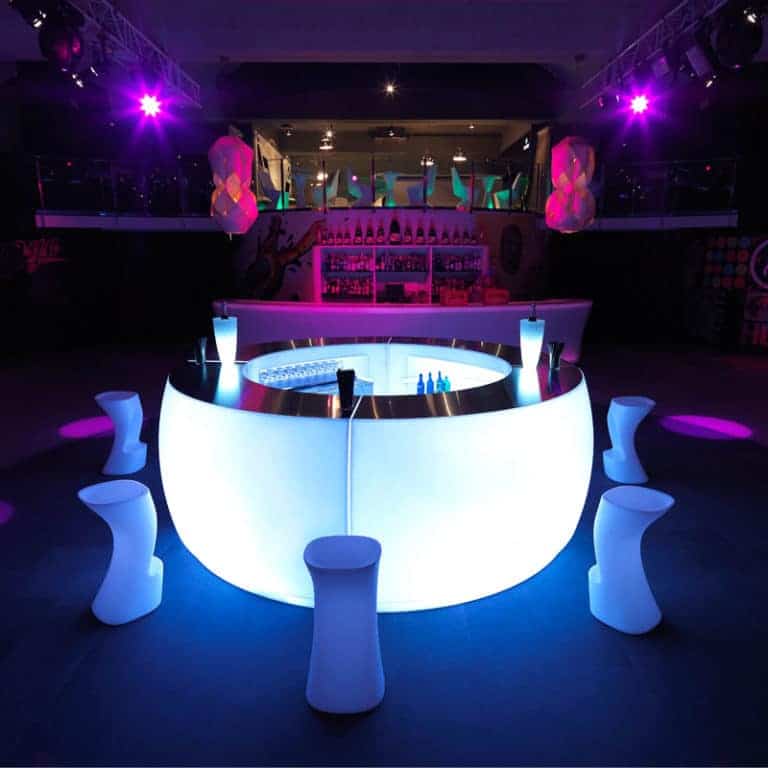 Dining Furniture
Add a bit of modern design to your restaurant with one of Vondom's many dining sets and. The "Wall Street" set, designed by Eugeni Quitllet, brings a unique and refreshing take to outdoor dining with it's comfortable and striking design for both indoor and outdoor use. It is also designed to be light and easily moveable so you can configure it whatever way you wish. The "Wall Street" set is one of many designs from Eugeni Quitllet available from Vondom and The Outdoor Scene with many more designs available. Please don't hesitate to contact us if you wish to know more.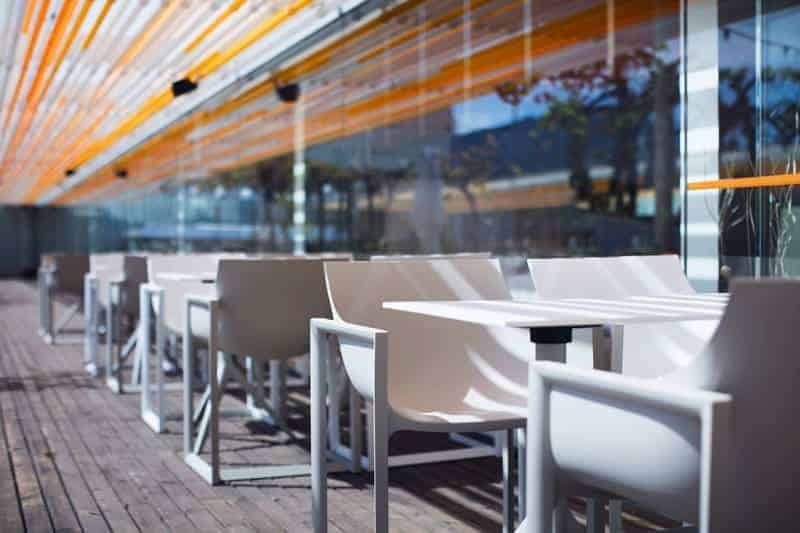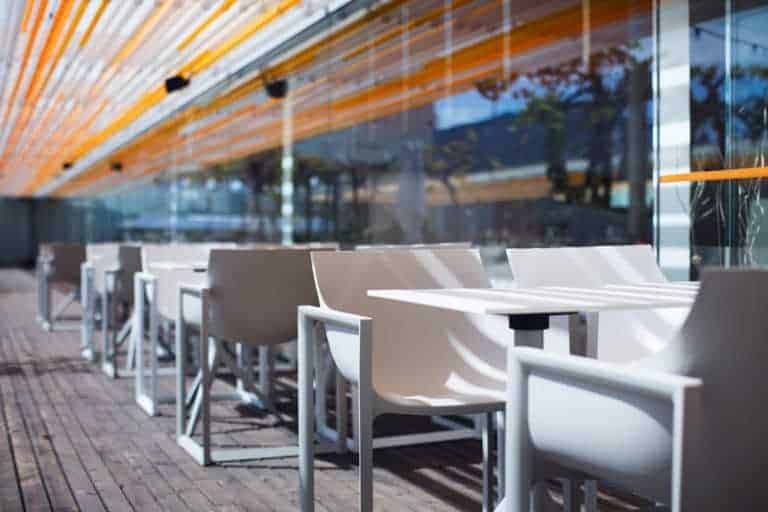 Lighting Solutions
Vondom's designers are not just limited to furniture. They also create stylish and elegant lighting solutions for indoor and outdoor. Take for example the Marquis lighting set, designed by Jim Ferrero. It's unique and avant gardé design belies a powerful lighting solution that will brighten up the inside of a hotel lobby or the outside entrance. But it also contains a pot big enough for plants to be placed in. This multi-use lighting brings charm and sophistication to wherever you place them. Indoors and outdoors.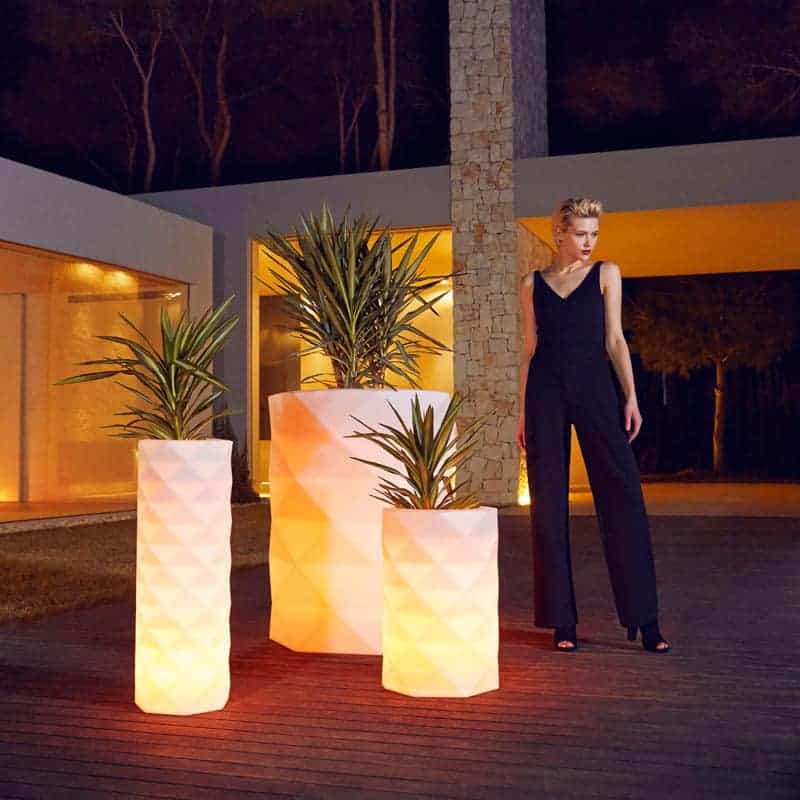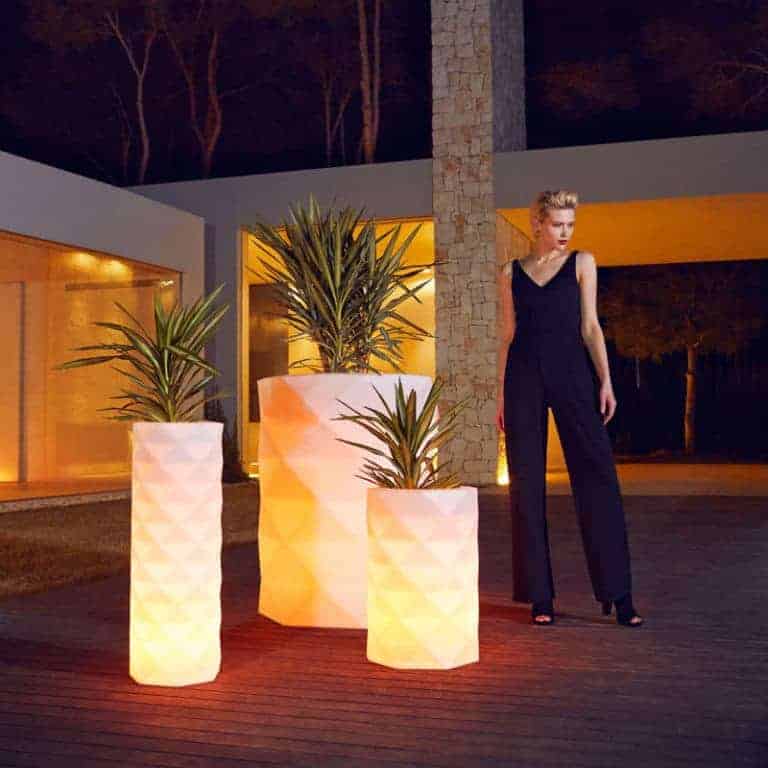 Interested in outfitting with Vondom?
Fandom prides itself on its creative business model which means lines are seasonal. What we feature on this page is only just a sample of the creative works they produce and products available may vary by season. The Outdoor Scene orders all Vondom Furniture to order and will assist you in not just ordering the products you want. But in helping to fit and install your furniture to create the unique look you desire for your business. For more information. Check out the Vondom Website and Please inquire using the contact forms. Or pop into the store in Goatstown and we will help you find what you are looking for.
Projects by The Outdoor Scene and Vondom
Here are some examples of the exemplary work done in collaboration with businesses across Ireland and The Outdoor Scene using Vondom products
The International Hotel, Dublin

Arthur Cox, Dublin
The Marker Hotel, Dublin
Corporate Install Furniture